Zong 4G becomes connectivity partner for Saleem Memorial Trust Hospital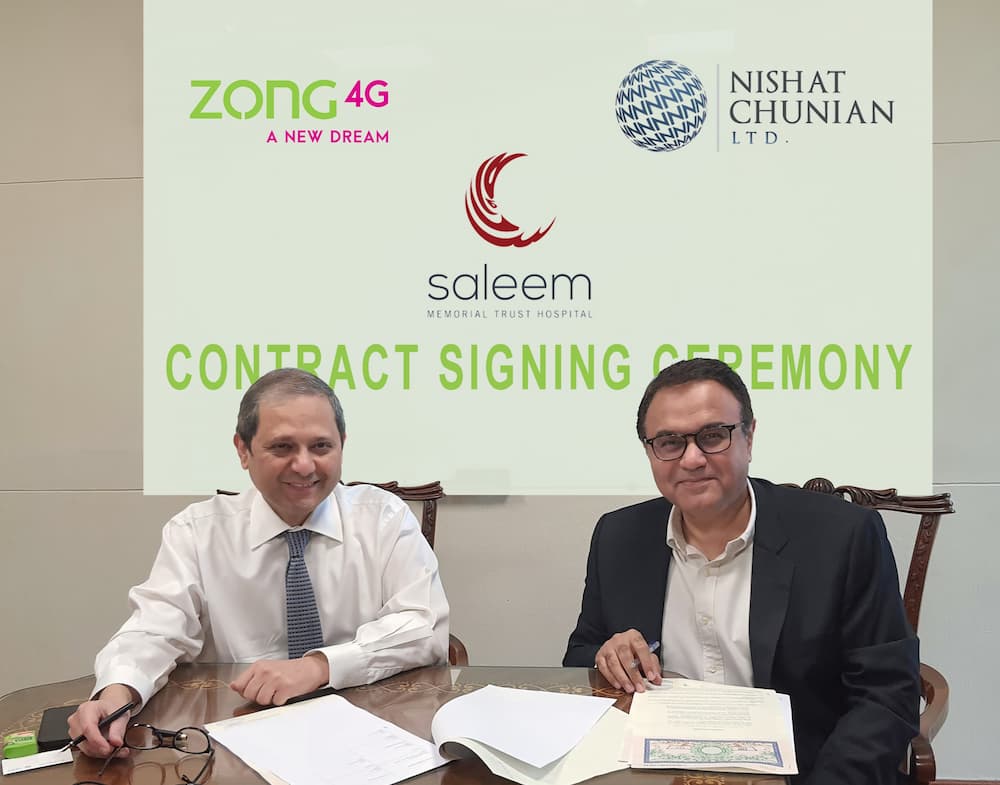 LAHORE –4th August 2022: Pakistan's leading digital and telecommunication company, Zong 4G has become the connectivity partner for one of the largest, multi-specialty private hospitals in Lahore, Saleem Memorial Trust Hospital. The collaboration will ensure that Zong 4G's cutting-edge digital connectivity solution will provide unmatched assistance to cater to the day-to-day business needs of Saleem Memorial Trust Hospital.
The partnership was formalized in a signing ceremony held in Lahore in the presence of management from both organizations. With the ambition to digitally transform Pakistan and equip corporate entities with its unrivalled connectivity solutions, the partnership is a testament to Zong's commitment to facilitating corporates to operate more efficiently, collaborate more effectively, and connect better with their customers. Through this collaboration, Saleem Memorial Trust Hospital will have access to Zong 4G's cutting-edge business solutions, allowing them to provide connectivity across the hospital. This will enable the hospital's revolutionized machinery to treat critical patients and support digital learning for medical students and doctors through strong connectivity.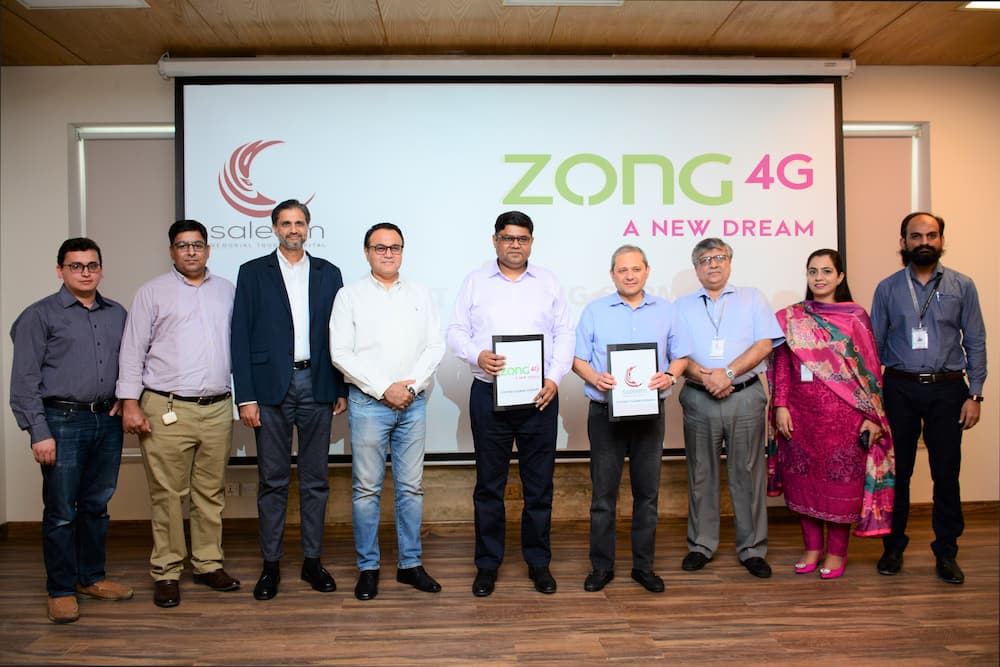 Commenting on the partnership, the spokesperson of Zong 4G said, "Our corporate and business solutions are paving the way towards a connected world by providing innovative, ?ne-tuned business applications and intelligent digital solutions. We are thrilled to have partnered with Saleem Memorial Trust Hospital to provide them with connectivity solutions. Our tailored corporate solutions are designed to facilitate the companies to embark on their digital transformation journey."
Saleem Memorial Trust Hospital (SMTH), Lahore is one of the nation's largest, multi-speciality private hospitals with 350 beds facility. SMTH has been established to address the dire need for a high-quality medical facility in the megacity of Lahore and its surroundings. Equipped with modern facilities and the latest medical equipment and manned by a highly trained staff this state-of-the-art hospital will deliver internationally comparable healthcare services including – emergency services.
Through bespoke solutions, Zong 4G is ensuring that corporate clients across the country have the digital environment to remain connected and optimize their processes. Zong 4G's unrivalled corporate solution portfolio is the harbinger of a digital business ecosystem.
--------- End ---------
About CMPak:
China Mobile Pakistan (CMPak) is a 100% owned subsidiary of China Mobile Communications Corporation. The pioneering overseas set up of China Mobile came through the acquisition of a license from Millicom to operate a GSM network in Pakistan. CMPak engages in the provision of cellular mobile voice and data services to the Pakistani market through 2G, 3G, and 4G technologies.
CMPak envisions to enable a fully connected environment for Pakistanis by leveraging the technological edge in 4G LTE, whilst providing the most reliable and affordable products in the market. On the technological front, CMPak draws heavily from the research and experience of China Mobile Communications Corporation, which is the largest telecom service provider in the world, thus enabling cutting edge, state-of-the art services to subscribers.
These high standards of performance are testified by the service award of "No.1 Operator in voice and data services" by the Pakistan Telecommunications Authority.
CMPak has the largest 4G subscriber base and the widest 4G coverage across the length and breadth of the country. The unprecedented level of coverage and 4G connectivity provided by CMPak is a testament of our commitment to providing stable, affordable, and reliable services to our customers.
In the coming years, CMPak aims to further uplift the coverage and service quality in order to maintain and improve the outstanding data experience for the users. We believe that digitization is a catalyst for economic growth and we will continue to enable it by leading the data services market of Pakistan.
For Further Information
Usman Suhail
Senior Manager PR
LatitudeCRS
Phone: +923331412496
Email: [email protected]